American feedback of red cedar barrel sauna
2018-09-07
This is one of American customer's feedback photos about our glass clear red cedar barrel sauna room. He placed it on his garden ground which paves with cobble.
Customers highly commend our excellent workmanship in producing barrel sauna room and strong stainless steel band and bolt. They also praise the complete set of sauna accessories equipment including barrel sauna, foundation, sauna door, seat, guard bar, hanger, cup holder, footstep, headrest, electrical sauna heater, sauna bucket, ladle, sand timer, thermometer and hygrometer, stainless steel aroma cup, fragrance oil, sauna panel, etc.
We are praised that Alphasauna is one of the best suppliers to choose.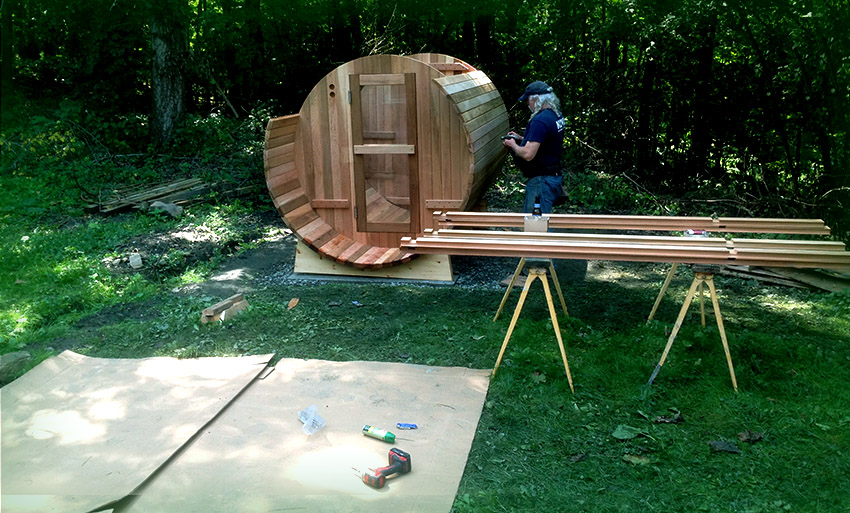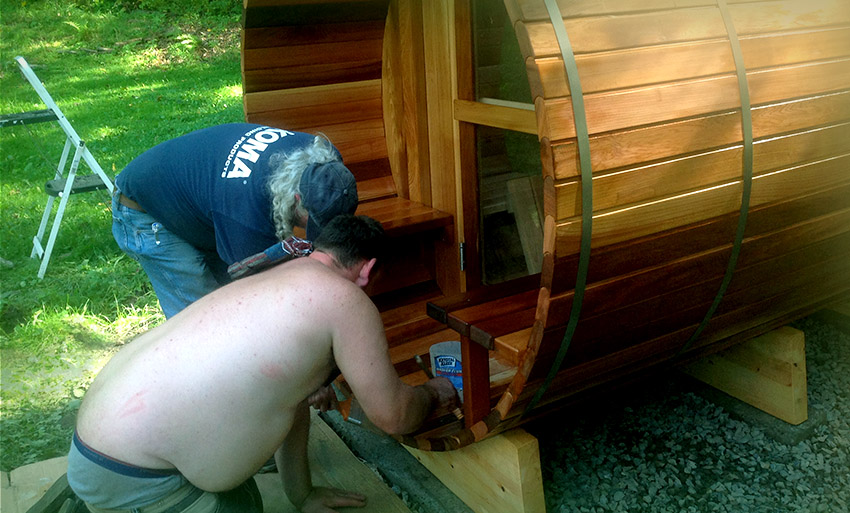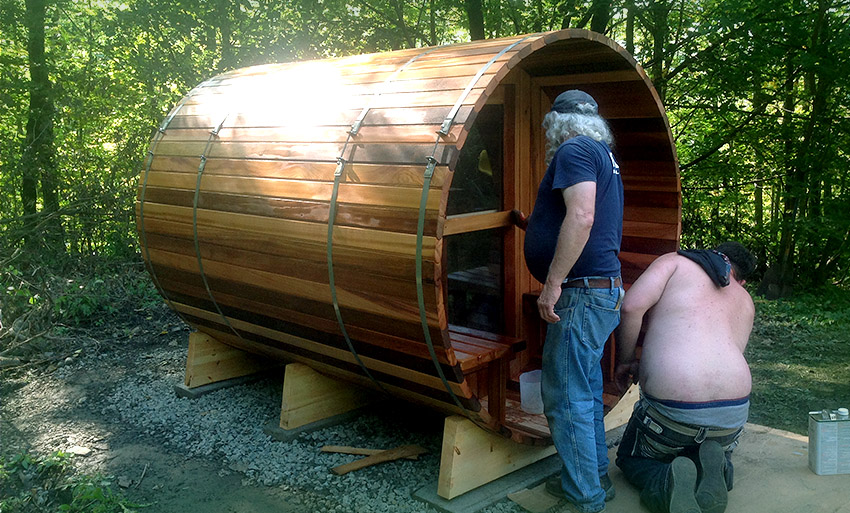 Checking finished installed barrel sauna room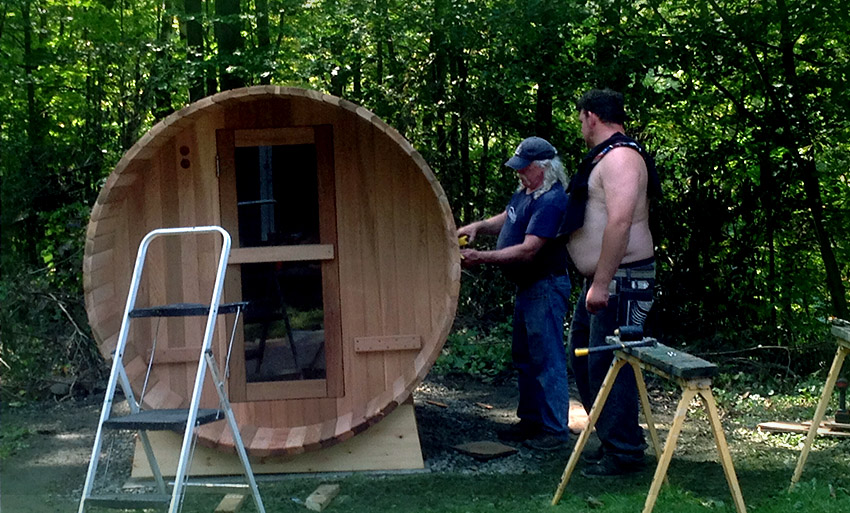 Strength the stainless steel band of barrel sauna