Happy Alphasauna Girls' Day
2021-06-29
Every year, March 8 is International Women's Day. College girls don't want to call themselves women, and don't want to give up women's holiday privileges either, then they created the birth of Girls' Day.
According to a popular saying, "girls and women only have one day to live", so many girls call March 7, the day before March 8 ——Girls' Day.
Alphasauna saleswomen who have young girls mentality, of course, do not miss this festival. We had a wave of crazy hinted after the meeting in the morning. And when we were working hard in the afternoon, we were very surprised to get the Girl's Day's gifts from our boss. There were hot milk tea, egg tarts and bread. We cheered "Happy Girls' Day".
We gather at the conference table near the sauna accessories display case, chatting and eating. When looking around and seeing the company's sauna products, sauna bucket and ladle, sauna thermometer and hygrometer, sauna sand timer, sauna lamp shade etc, I feel quite interested and proud, and I guess next time we might have an event in the barrel sauna room, it must be very amusing.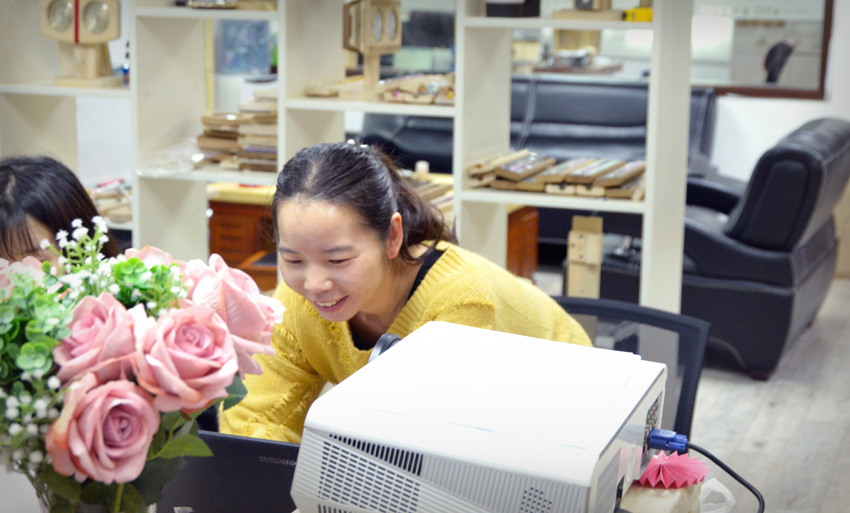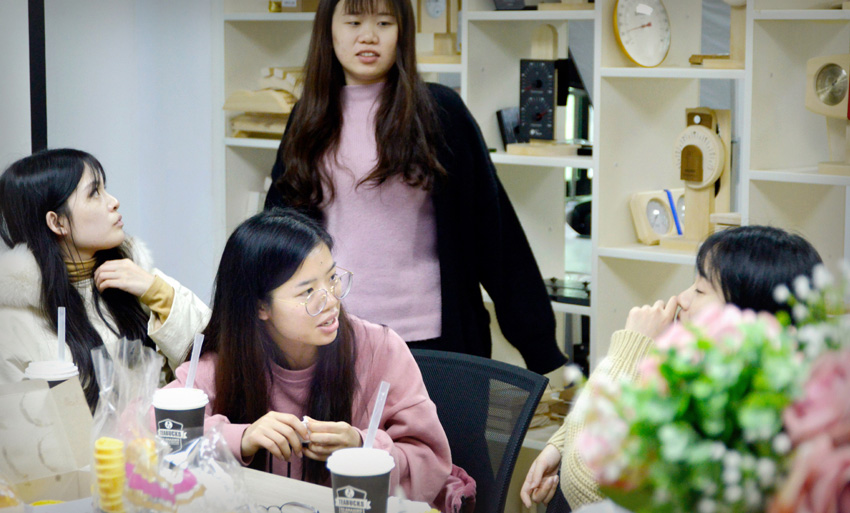 Felice looks at Xenia talking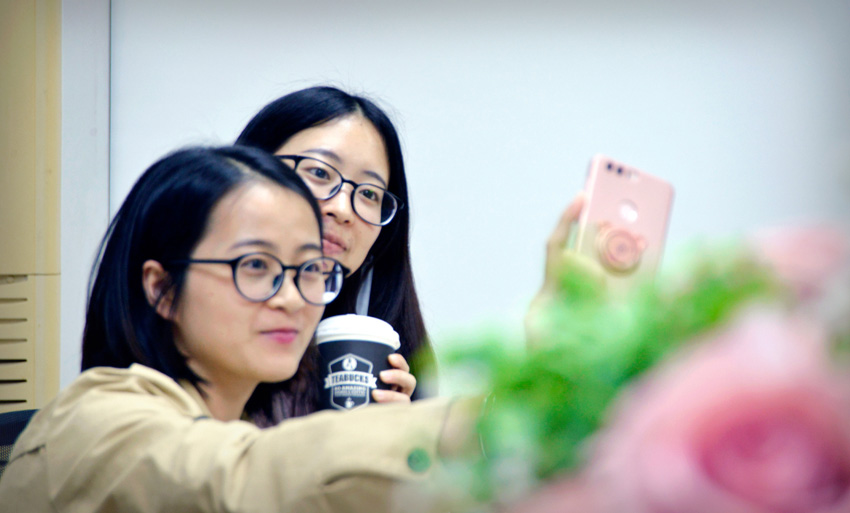 Candice and Linda group photo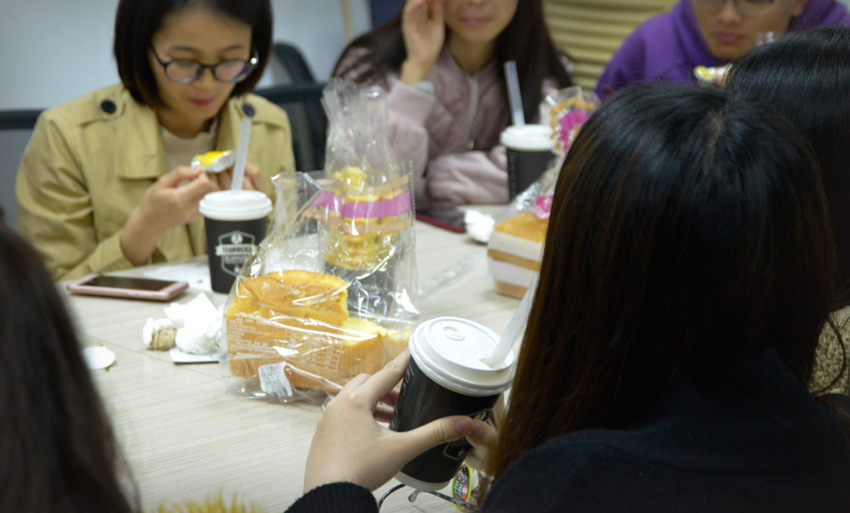 Bread and milk tea on the table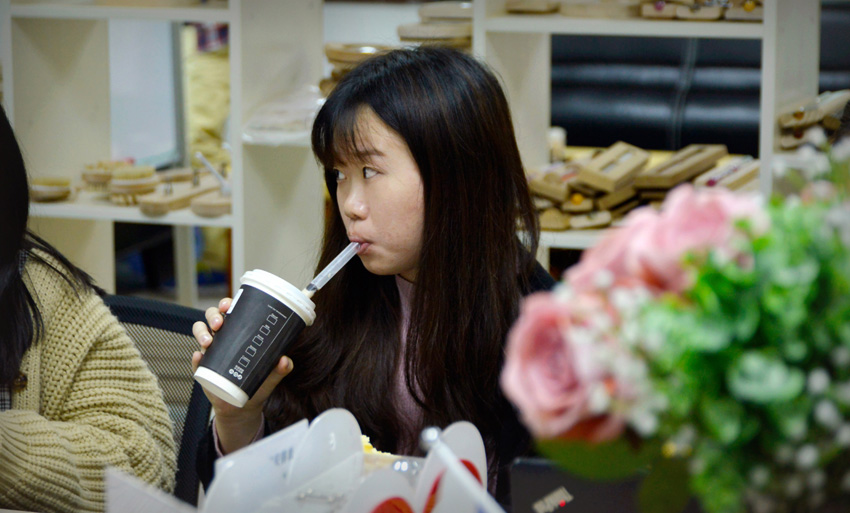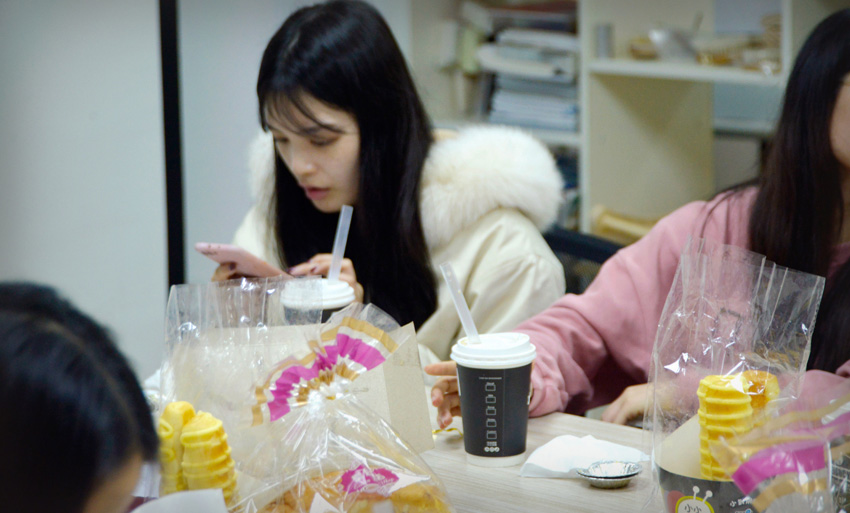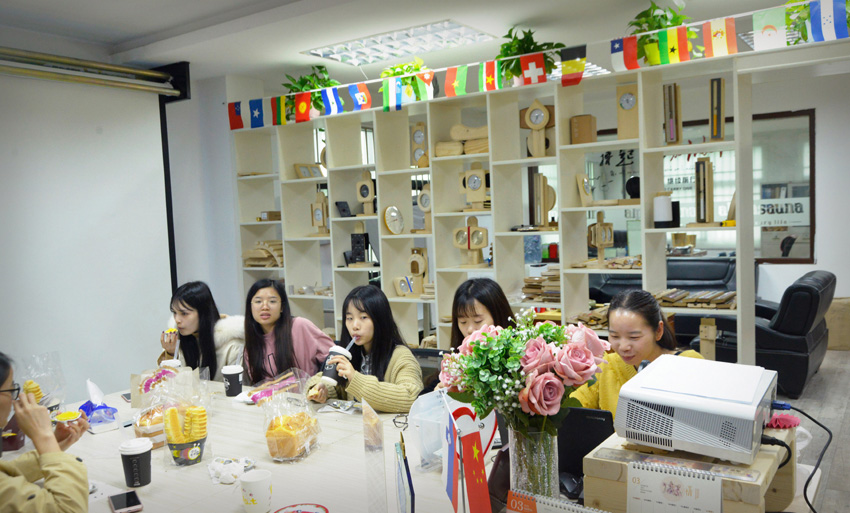 Drink milk tea and eat together
Jomie holds up his phone for a selfie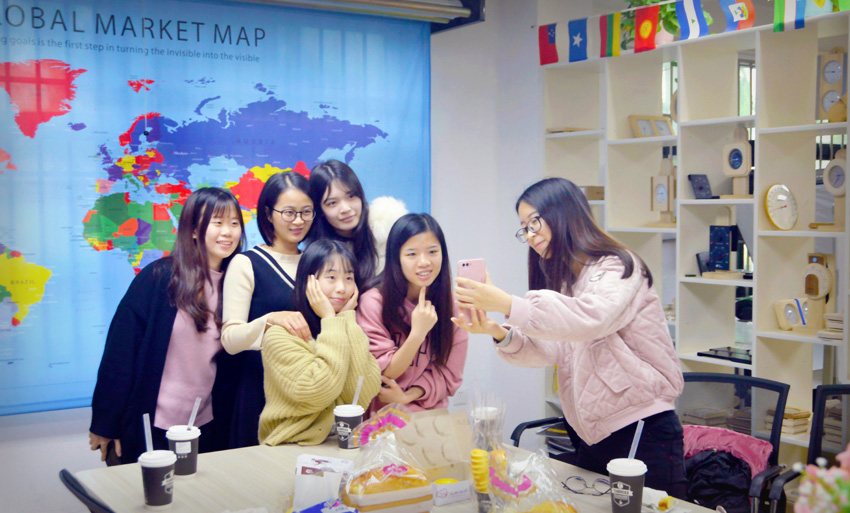 The most beautiful picture